What's New With LiveLitigation…
---
As the weather gets warmer, we're excited to see a few things heat up at LiveLitigation as well. We have more and more clients using LocalRealtime for depositions and trial work, a big increase in the number of attorneys uploading exhibits for electronic markup, and an update to our product line and software in the works.
In Case You Missed It…
Our newest mobile update resolves an issue that caused freezing on some devices during Bridge refresh. Other recent updates to the LiveLitigation app include: a new user interface, keyword indexing, highlight preservation, new saving and exporting options for realtime, exhibit upload capabilities, and the ability to do eSuite demonstrations.
The current version of LiveLigitation is 7.3.1.
Please update your devices.
---
We Often Get Asked…
"Can I use a Mac for LiveLitigation?"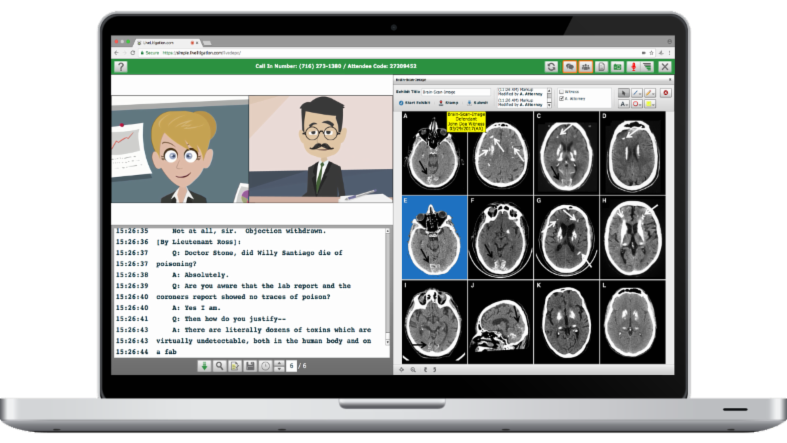 Absolutely!
The eSuite product can be used on macOS, as well as any Windows PC. The built-in webcam on the Mac can also be used for video streaming.
LocalRealtime clients, you can connect a Mac to your router and view the transcript. If your main computer is a Mac, you can even use a Virtual Machine to run StenoDirectPlus.
For any specific questions on how to perform these functions, please reach out to our support team at
818-783-4311 ext 1
or
support@livelitigation.com
.
---
What's In The Works?
We are excited to say that we've been working on the successor to StenoDirectPlus, which will be simpler and more intuitive to use. Before releasing this update, we will be looking for a few LocalRealtime beta testers. If you would like to be considered for beta testing, please email us at support@livelitigation.com and include the following information in your request:
Router SSID (network name) e. g. LiveDepo123ab
CAT software
Computer Operating System
How often do you use LocalRealtime?
How many connections do you normally have?
Are your connections tablets, computers, or both?
In addition to local connections, do you need to get online?
More information about beta testing and future updates will be made available as we near a release date. Thank you all for your continued support and business.
---
TL;DR
Mobile update version 7.3.1 fixes an issue with Bridge refresh.
You can use a Mac for all facets of LiveLitigation: Video Streaming, Realtime, Exhibits, etc.
Future Updates will include a redesign to StenoDirectPlus
---
Team Member Spotlight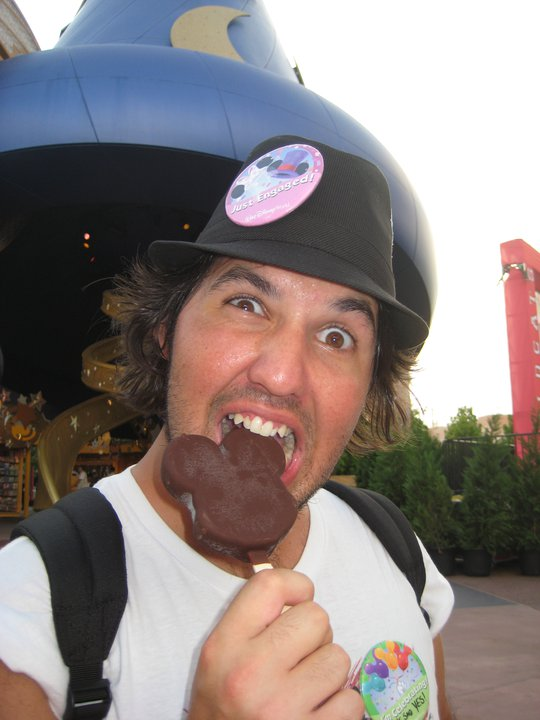 In this month's spotlight, we feature another member of our amazing support team, Danny Begley. Danny has been with LiveLitigation for 3 years. When not on the phone providing support to clients, Danny most likely will be found at Disney World…Click here for his full spotlight – Danny Begley Employee Spotlight
---
Beyond the Record – Court Reporter Spotlight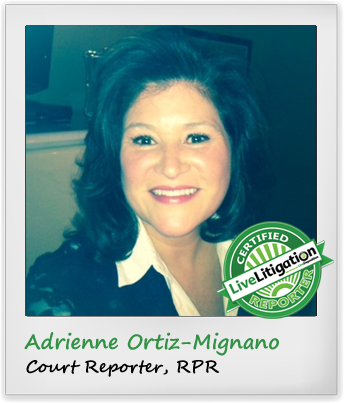 This month in our LiveLitigation Certified Reporter Spotlight we go "Beyond the Record" with Adrienne Ortiz-Mignano. Adrienne began court reporting in 1989, and believes court reporting was her destiny. Interested in knowing why? Check out her spotlight.
---
Want to be featured in our newsletter as well as on our blog and social media? We are looking for clients who are willing to let the world know about their experiences in the court reporting industry. If interested, please email philb@livedeposition.com, and he will reach out to you.
---
Get The Latest LiveLitigation News By Following Us On: