Litigation Events Brought to You
Attend Depositions, Trials, Hearings, Arbitrations, and Mediations from a Tablet or Smartphone!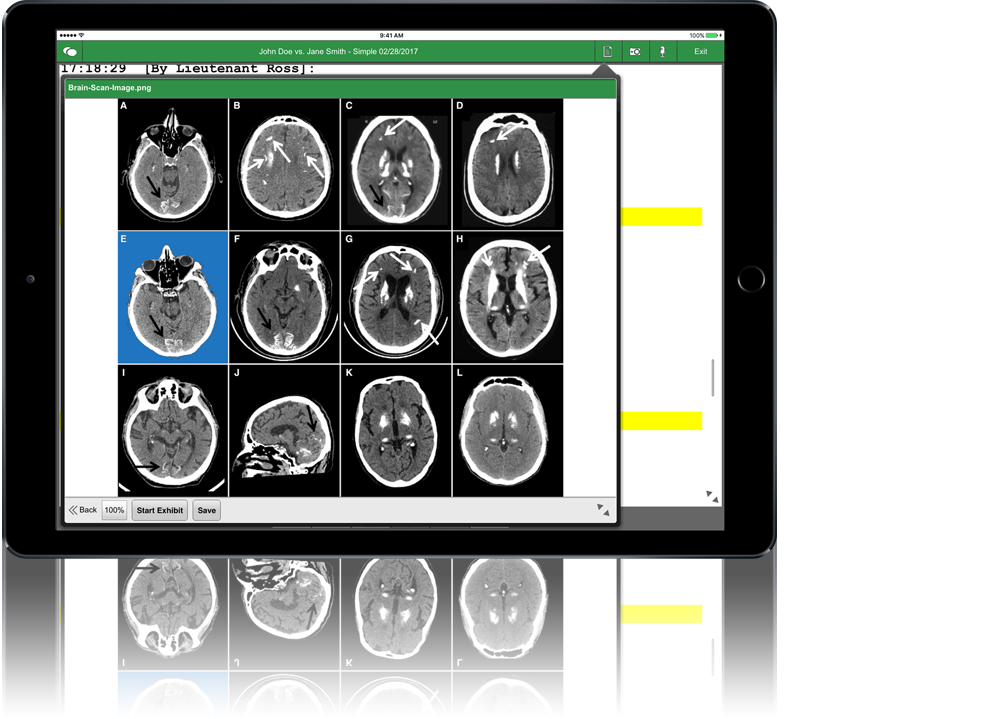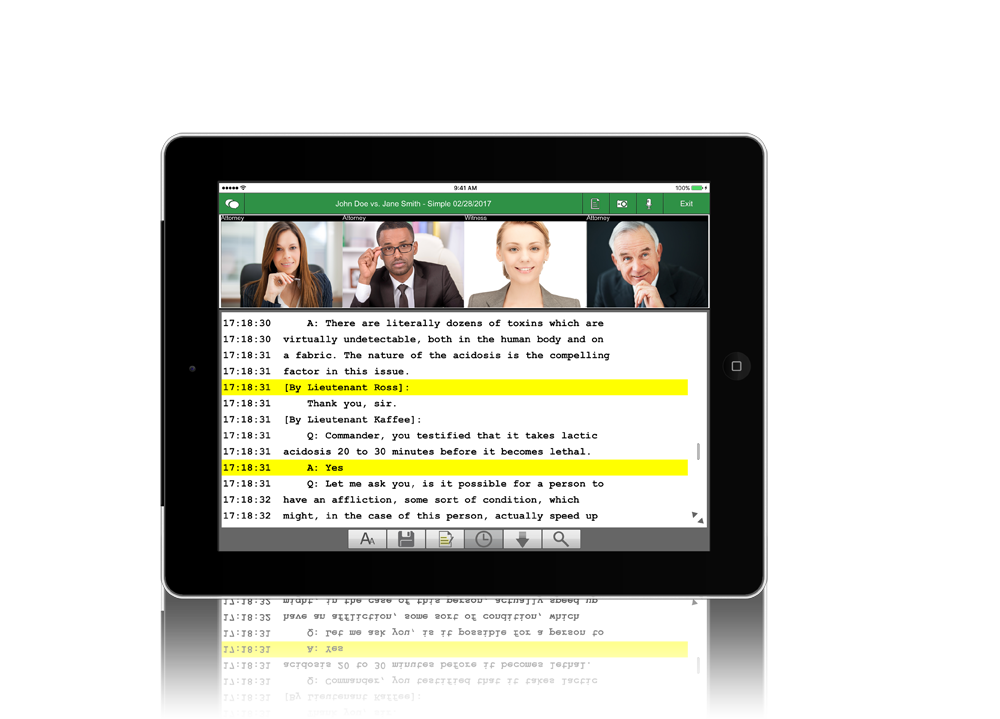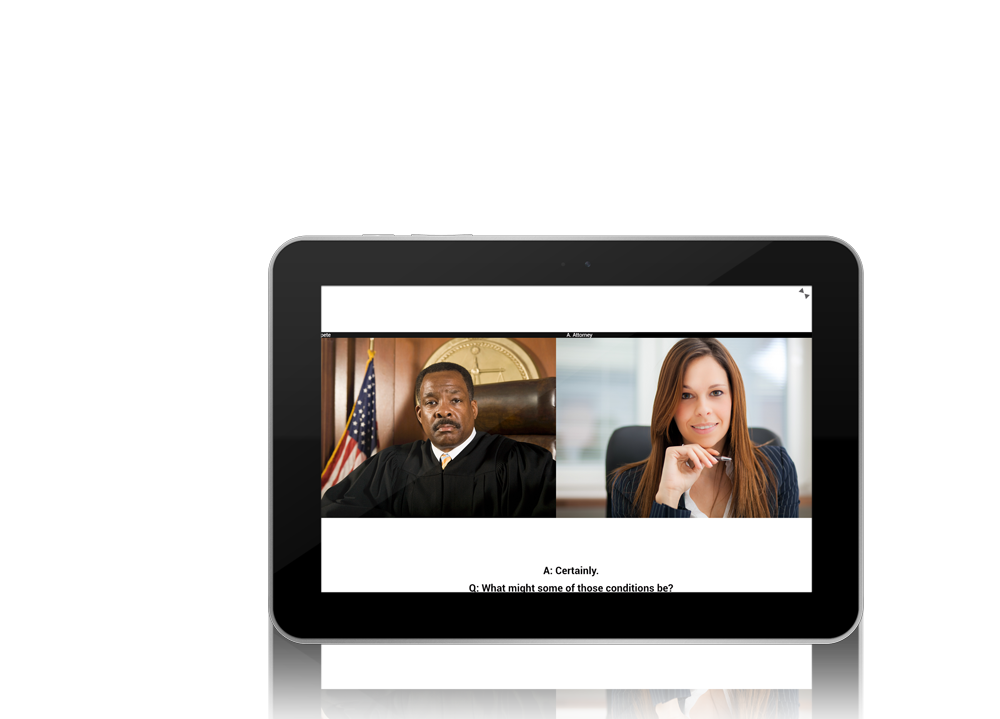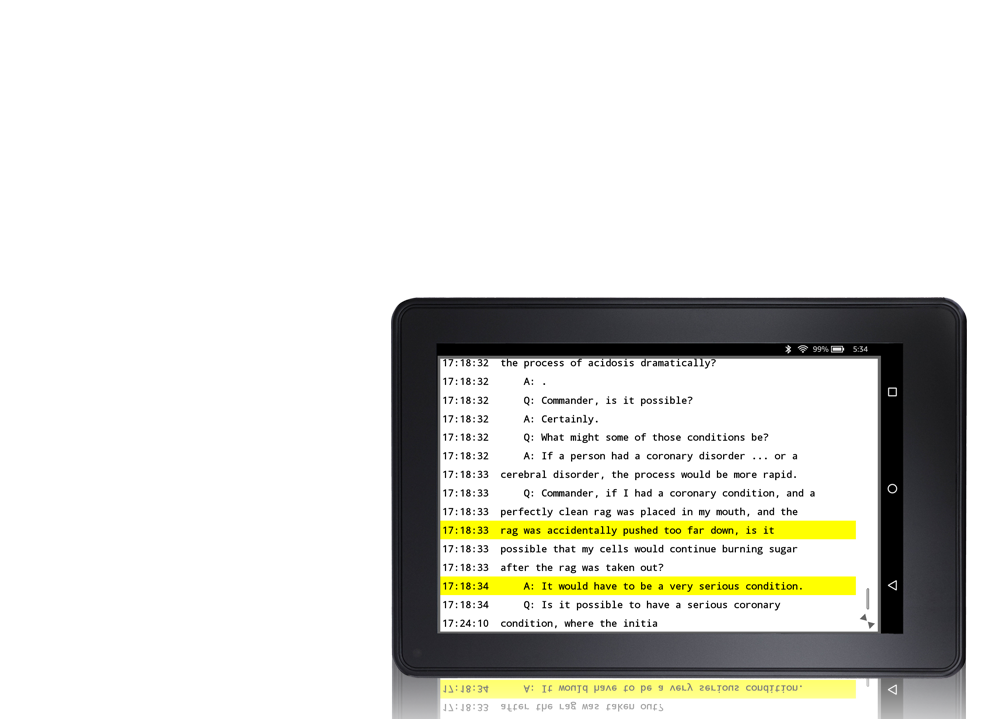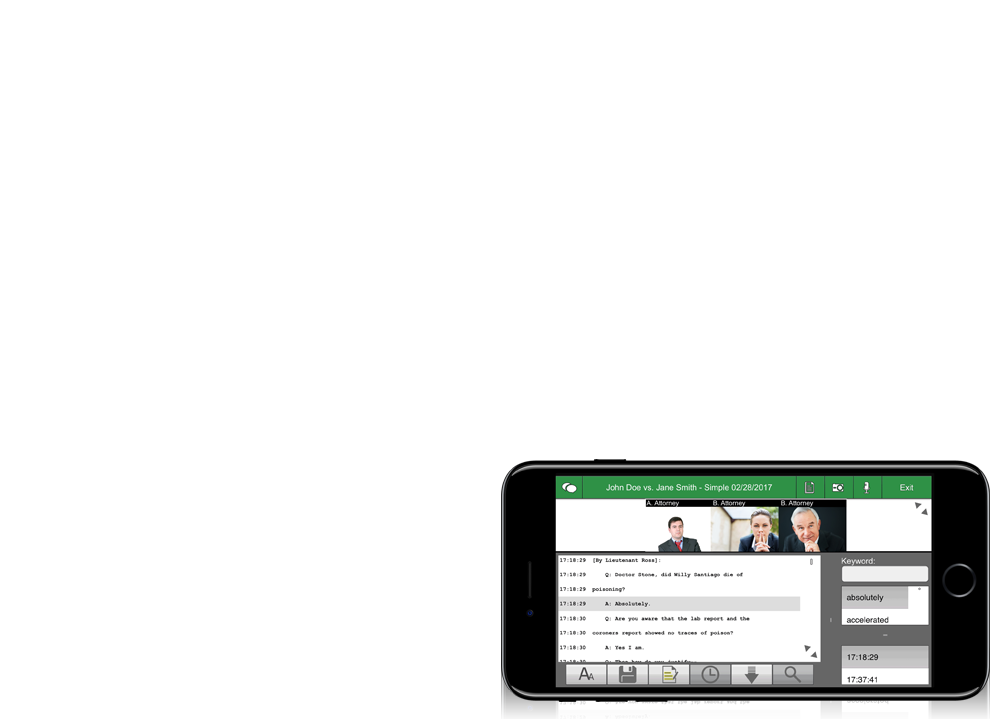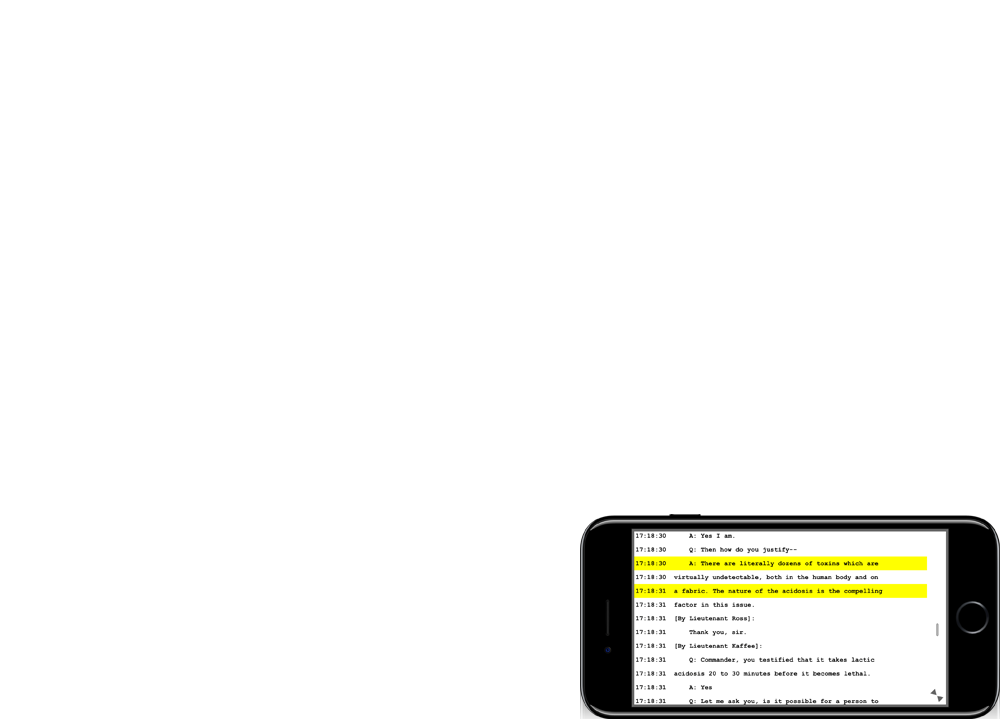 Attending Litigation Events Has Never Been Easier
Stay Involved While On-the-Go
Easily attend local and web-based litigation events from any tablet or smartphone using LiveLitigation's mobile app. Available to download on any iPad, iPhone, Android Tablet or Smartphone, and the Kindle Fire, the mobile app is packed with all the same features as the web-based program, except now you can take it on the go!
With the LiveLitigation Mobile App you can:
Access either the LocalRealtime or eSuite solutions.
Follow along with the realtime transcription feed
Watch the live video feed of a witness's testimony
Participate in non-discoverable private group chat
Search and highlight keywords
ViewView, share, mark-up, and submit digital exhibits