Go Wireless With Your Realtime!
Delivering realtime to local and remote litigation professionals has never been easier.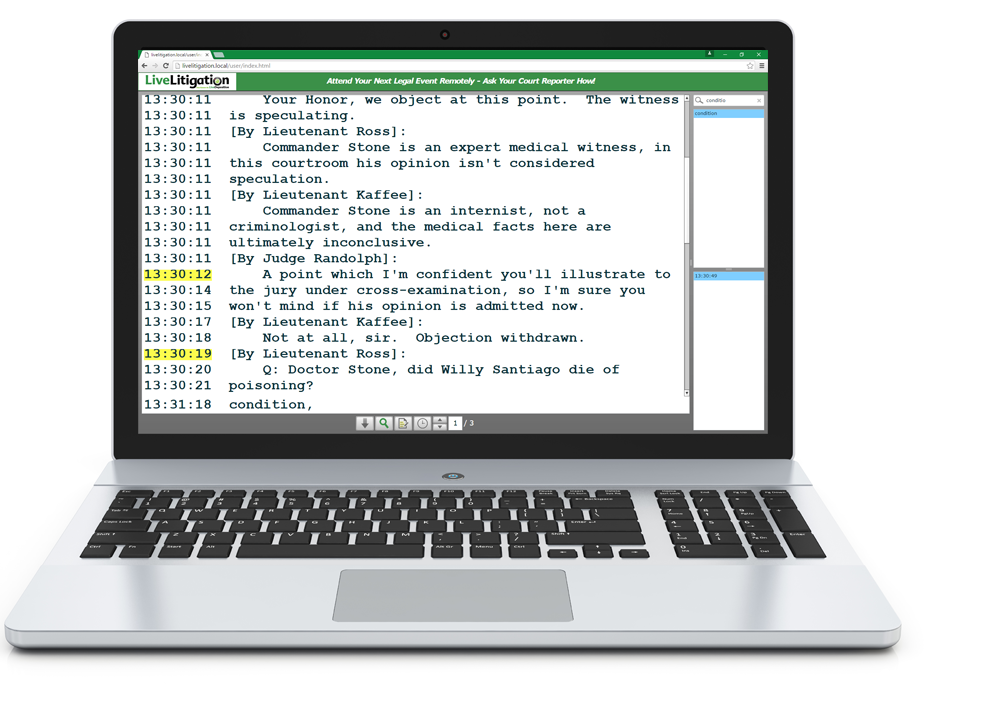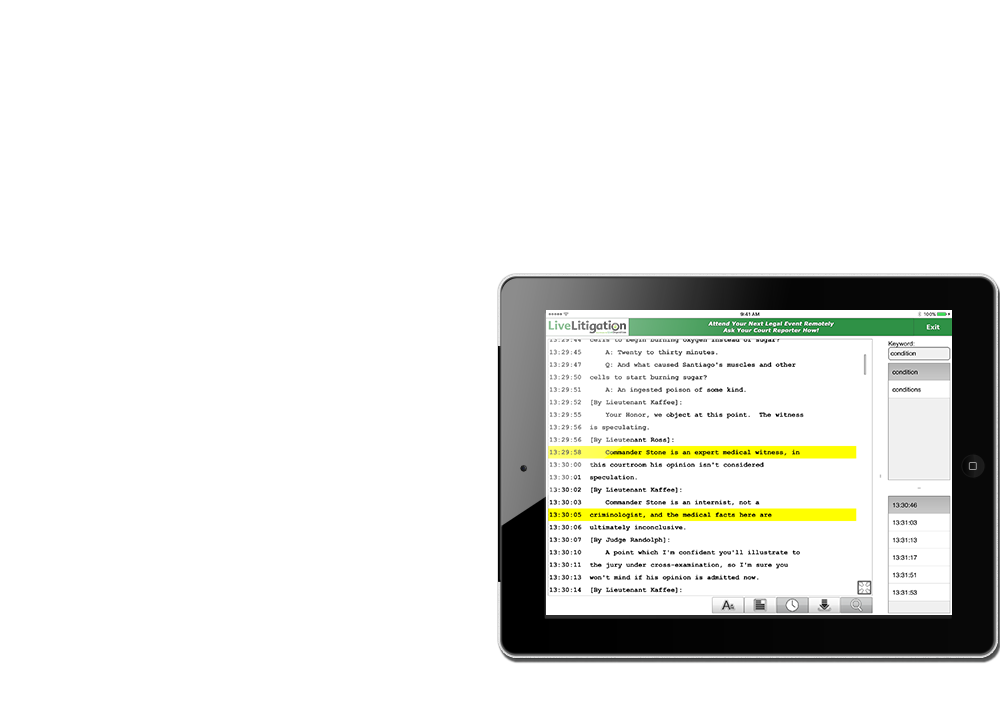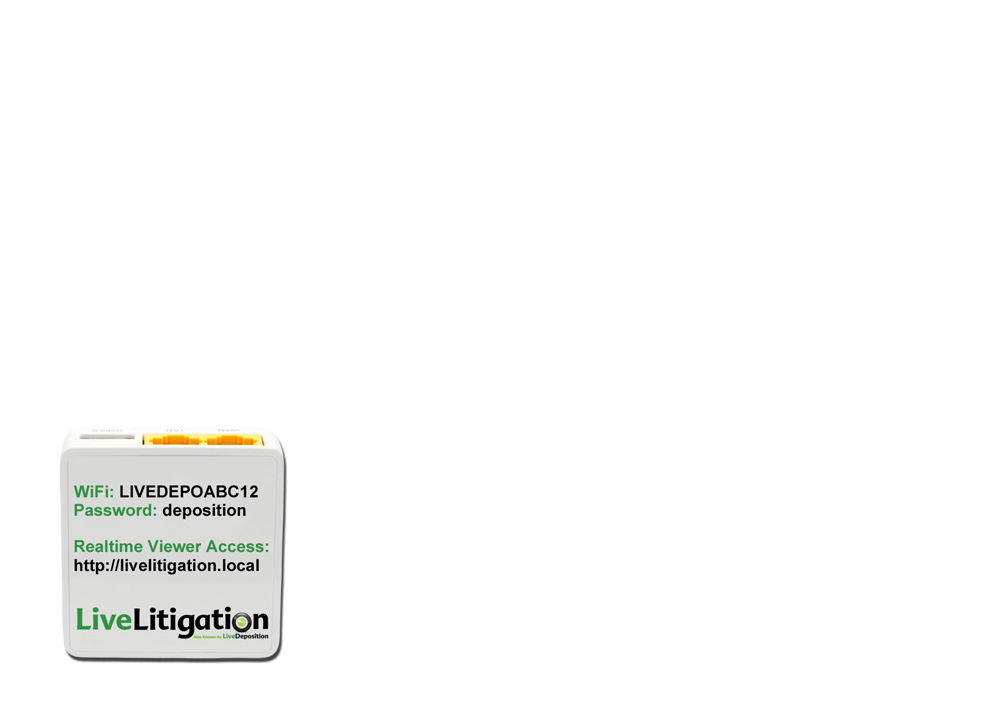 Feature Overview
Say goodbye to setting up extra hardware, fussing with bulky cables or network security issues. LocalRealtime, our dynamic local realtime delivery solution allows court reporters to wirelessly deliver realtime transcript to local, onsite, attorneys, judges, and other litigation professionals.
True Wireless Realtime Connections
No more cables, USB to Serial Adapters or Bluetooth. Uses a wireless router to transmit realtime to onsite attendees.
Universal Platform for Reporters
Connects to all CAT software such as Eclipse, StenoCat 32, Stenovations, AristoCat, SmartCat, CaseCatlyst, ProCat and more.
Universal Platform for Clients
Integrates with all litigation realtime viewing software such as Summation, LiveNote, Bridge, CaseViewNet, etc.
Works Across All Mobile Devices
Works on iPhones, iPads, Android enabled Smartphones or Tablets and the Kindle Fire with mobile app download. – More Information
Built-in Realtime Browser Viewer
Clients can log directly into the LocalRealtime System using any internet browser and use the free built-in realtime viewer.
Keyword Search & Highlights
Clients can search the realtime transcript for specific keywords and highlight lines to reference at a later time.
Easy Transcript Exporting
Clients can instantly export the realtime transcript, including highlights, to any litigation realtime viewing software.
Instant Access to Internet
If you have internet access, allows you to provide realtime feed and access the internet at the same time.
Remote Internet Realtime
Seamlessly deliver realtime to offsite, remote clients using web-based streaming technology. Additional fees apply and internet is required.