The ALL IN ONE Litigation Event Solution!
Remotely attend or deliver depositions, trials, hearings, arbitrations, and more, in just seconds!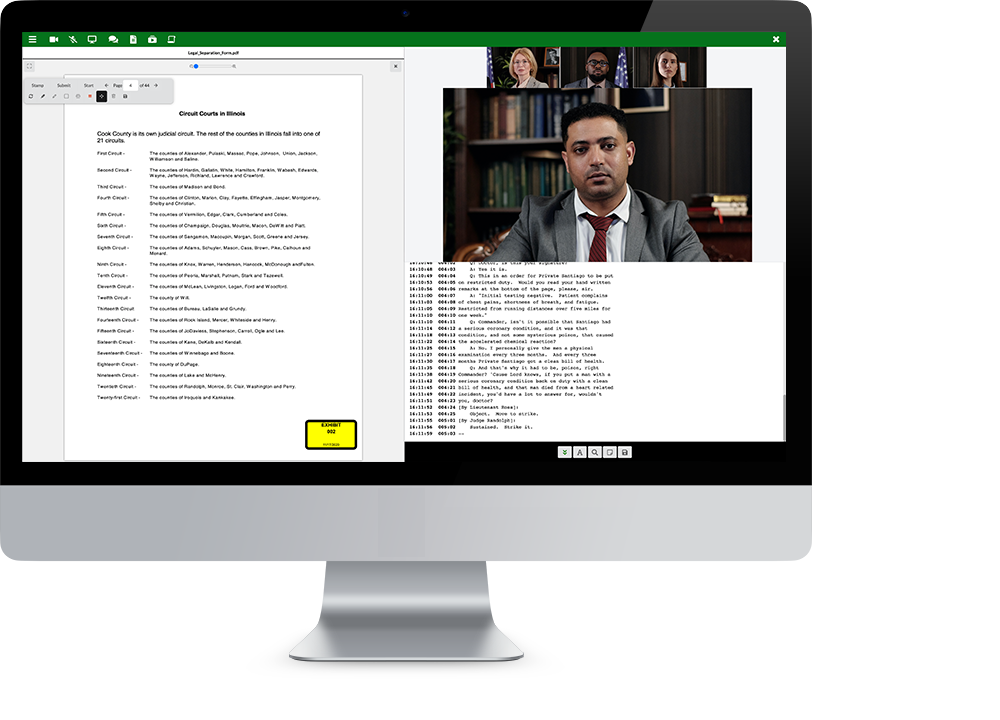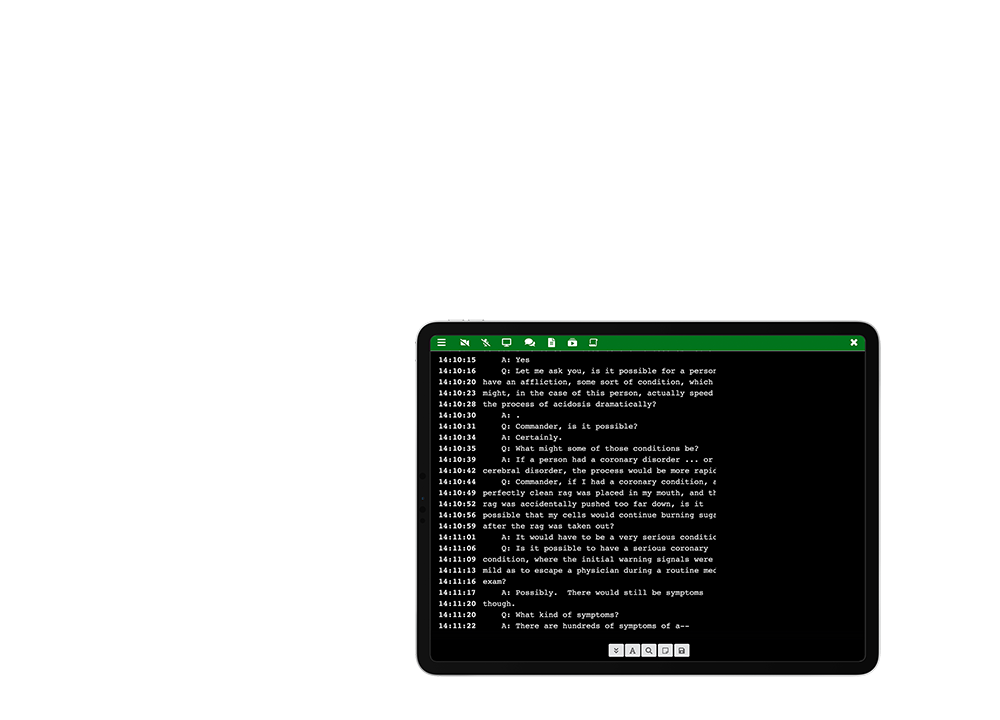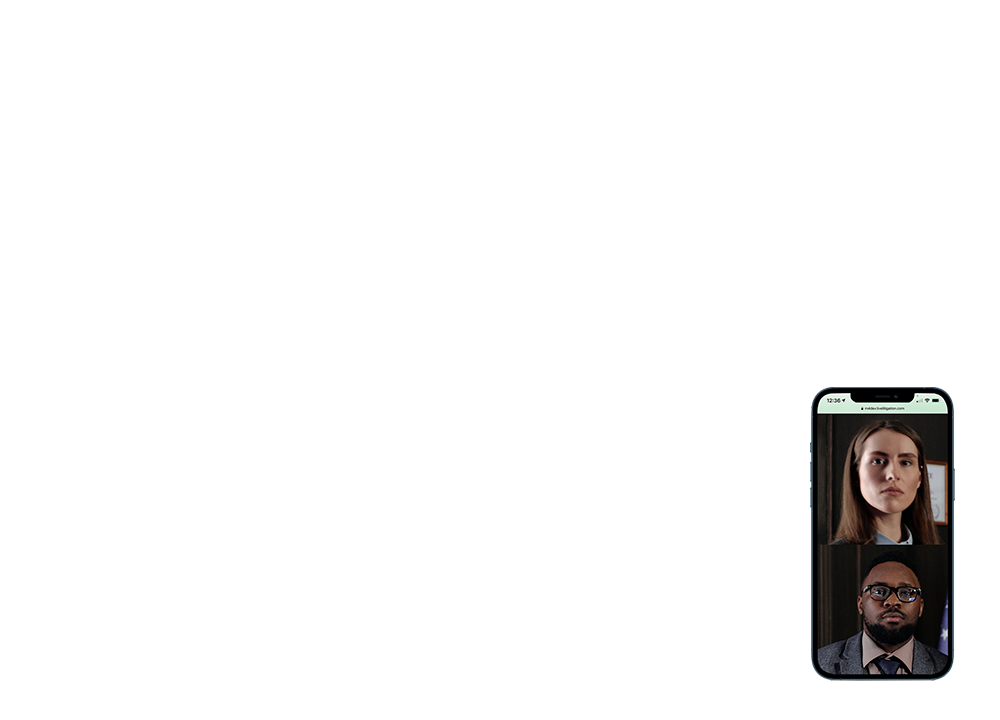 Feature Overview
eSuite is the only platform around where litigation professionals can remotely access video conferencing, realtime streaming, electronic exhibits, and non-discoverable chat, all at the same time, using one single interface.
100% Web-based Solution
Litigation events, such as depositions, trials, hearings, arbitrations, mediations, and more can be instantly conducted in real-time with anyone, from anywhere.
All-in-One Platform
eSuite allows legal professionals to access powerful litigation tools using a single all-in-one platform without having to switch form application to application.
PC & Mac Compatible
Join using the latest web browsers such as Edge, Chrome, or Safari.
Works on Mobile Devices
Attend directly in Safari on iPhone/iPad or Chrome on Android. Nothing to download!
High Quality Video Conferencing
With high quality web-based video conferencing built into the eSuite Platform, attorneys can participate in one-way or two-way video conferences using any standard web camera. This allows the attorneys to analyze a witness without being seen, or to conduct face-to-face questioning.
Interactive Realtime Streaming
eSuite's Interactive Realtime Streaming gives attorneys the ability to remotely follow along with a court reporter's realtime transcript, search for and highlight keywords, add personal notes, create reports, and export data into the litigation viewing software of their choice.
Paperless Electronic Exhibits
Attorneys can electronically introduce, manage, and collaborate on digital exhibit files from within the eSuite platform. In addition to eliminating the disorganization that comes with paper files, using Digital Paperless Exhibits also allows the storing of important documents online in an easily accessible, organized manner.
Secure Non-Discoverable Chat
Sometimes there is a need for legal teams to communicate with each other during litigation events without opposing parties being able to hear. eSuite's Secure Non-Discoverable Chat allows legal teams to communicate off the record with group members, or conduct one-on-one, private conversations.
Integrated Audio Conferencing
Transmit live audio using built-in VoIP or Teleconferencing
256-bit TLS Encryption
All meetings are securely transmitted to all parties/participants over the internet using a 256-bit encryption (TLS 1.2, 1.1 supported).
Event Dashboard
The LiveLitigation Dashboard is a secure file repository that is often used for witness prep, file and exhibit management allowing litigators to save on printing and shipping cost associated with exhibits and files. The repository when used in conjunction with the eSuite service speeds up the legal process by allowing attorneys to present, submit for the record and obtain an official copy of the exhibit immediately.
24/7 Event Support
LiveLitigation provides free 24/7 support for users of the eSuite platform. Whether it be training, location testing, or issues that may occur during an event, our knowledgeable team of technicians work with you to ensure that you have the best possible experience using the eSuite platform.
Proprietary Login Key
Each attendee is assigned a 12 digit key that they must use when using LiveLitigation for an online litigation event. This key cannot be forwarded or shared with anyone.
Simple Event Scheduling
Built-in invitation tools allow you to easily send emails to all attendees that contain details of any online litigation event, such as URL, date and time.