Intuitive Litigation And Exhibit Management!
Manage all online litigation events and digital exhibit files from one simple easy to use dashboard.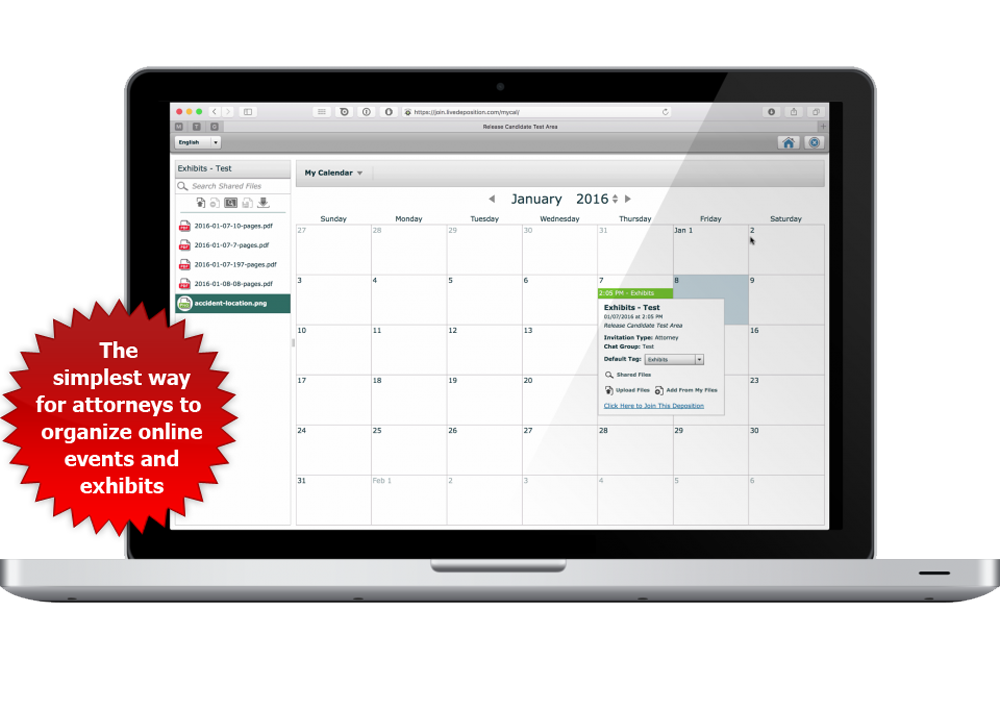 Secure Online Event Calendar & File Repository
Managing online litigation events and exhibits is easier than ever before using the LiveLitigation Dashboard tool. Built-into the eSuite Platform, the Dashboard is a single sign-in system developed to easily attend all upcoming litigation events being held through the LiveDeposition system, as well as upload, manage, and view digital files to be used with ElectronicExhibits.
My Calendar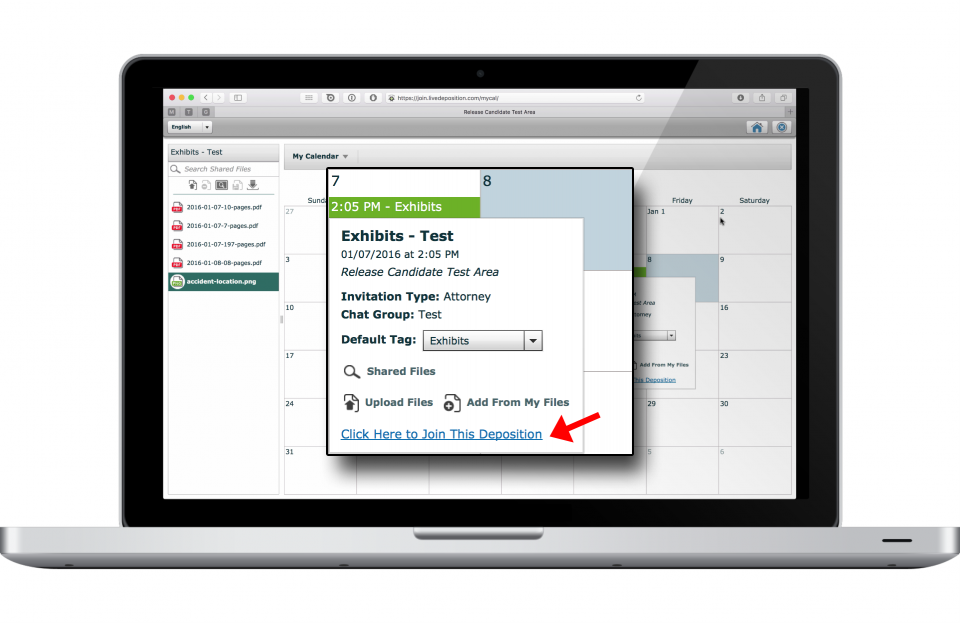 The My Calendar view shows the current month and lists any litigation events you have been invited to attend.
From this view you can:
My Files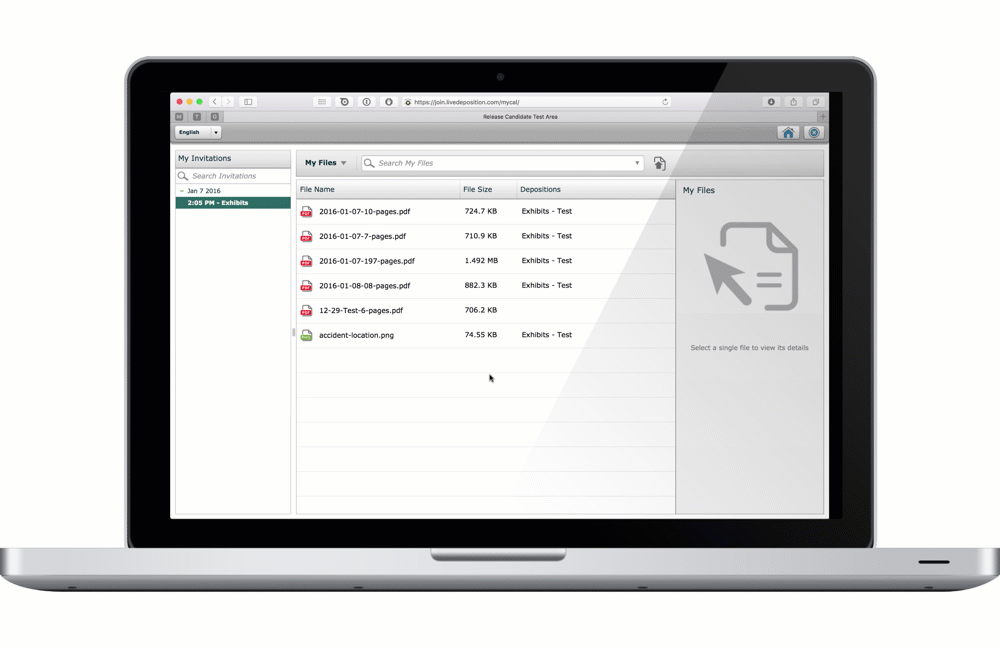 The My Files section lists all of the digital files that you have stored within the eSuite Platform.
From this view you can: