State of the Art Litigation Event Recording
Record your LiveLitigation eSuite events and provide an instant rough copy to your clients!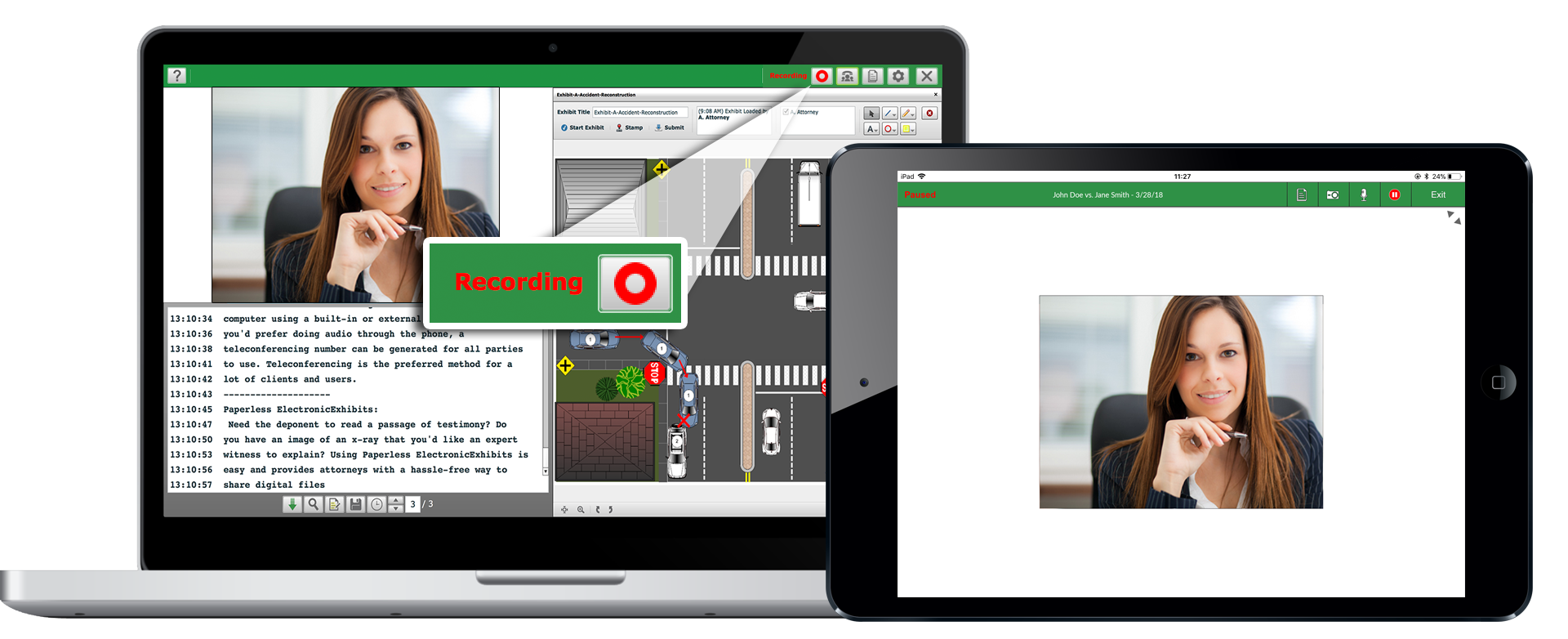 Features:
Record video of the deponent and up to 3 additional participants. *
Record audio from all participants, including phone conference users. **
Moderator or Stream Manager can Start and Stop recordings during the event from their Mac, PC or Mobile device.
Recordings can be paused during recesses and while off the record.
Download recordings in .mp4 format.
* Video quality must be lowered from "High" to "Standard" to record multiple users. ** Requires the use of LiveLitigation-provided teleconferencing number and VoIP bridge.
Pricing:
$200 per event day.
Contact your sales representative for additional pricing information.
Getting Started:
Contact LiveLitigation Support to request Recording be enabled for your eSuite account
support@livelitigation.com
+1 (888) 337-6411 ext. 1
How To:
Note: The LiveLitigation Recording feature is designed to provide a rough, unedited version of the streaming video and audio in a LiveLitigation event. This feature is not intended to replace a certified videographer, nor is it a screen recording program.